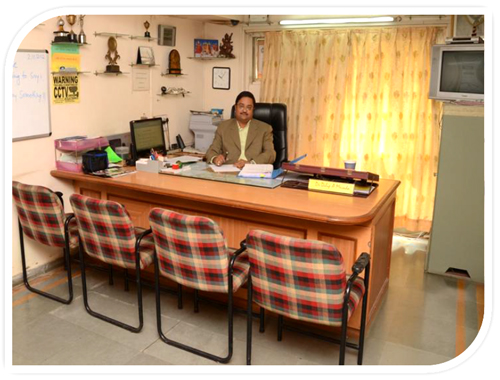 The Great philosopher Aristotle Quote, "The rule of law is better than the rule of tyrant". Legal education is a "sine qua non" for all.
As a Principal of Siddharth Law College, Gandhinagar, It is a matter of great honour and pride for me to introduce the only Premier Law College in Capital City of Gujarat.
Siddharth Law College, Gandhinagar was established by Dr. B. R. Ambedkar Education Society, in 1990, for bringing socio-legal awareness particularly in the capital city of Gujarat. Siddharth Law College, Gandhinagar is the only law college imparting 3year legal education in the capital city of Gujarat. Our college is affiliated to Gujarat University since 1991 it is recognised by UGC & Bar Council of India. The College has been imparting qualitative education to the students for the LL.B. degree since 1990 and for the LL.M. degree since 2002. as well as PG Diploma programs in Labour and Taxation Laws.
The institution has a goal of imparting quality based legal education to the Society at a large including weaker sections of urban & rural areas, Government Employees and also those who are not getting the opportunity to take legal education in the Capital city of Gujarat State.
The college takes a long Journey (25 years) towards the course of legal education. Even though the institution went through an ordeal of struggle and difficulties, the institution has made a mark of its own in the field of legal education. All the Full Time faculty members are well qualified and competent. (Having Ph.D ; NET & SLET Exam)
Law Library rich and up-to-date.
The students of the College have been winners of the University medals and prizes for the LL.B./LL.M. examinations. Our students have won moot court competitions.